Custom Window Treatments Offer Sophistication and Energy Savings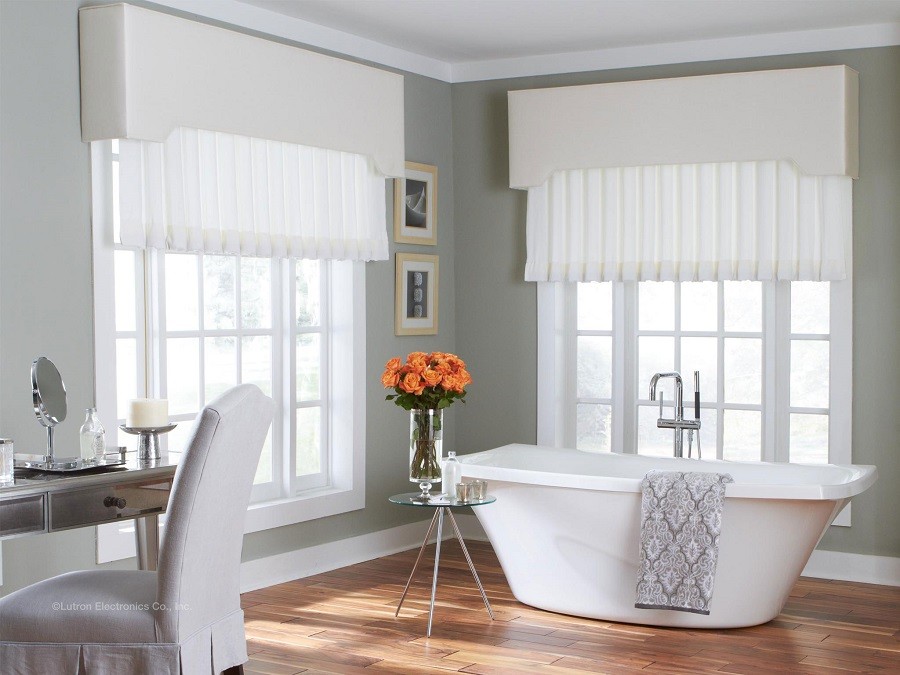 Adding Shading Solutions Enhances Your Luxury Home and Lifestyle without Sacrificing Style
Custom window treatments transform a room, changing its appearance from incomplete and uninviting into a space full of ambiance. In addition to furnishing a final fit and finish, motorized shades are critical in providing privacy and protecting your possessions while managing energy costs.
When integrated into a smart ecosystem and tunable lighting, your home enhances how you work, live, and play while improving your overall well-being. Available in styles and fabrics that compliment any décor, automated shades satisfy your needs to blend aesthetics with functionality.
Do the possibilities for your Newburyport, MA, luxury home intrigue you? Continue reading to learn more.
SEE ALSO: Motorized Outdoor Shades Add Beauty with Benefits to Your Outdoor Spaces
Sophisticated Style
How your home looks and feels through its architecture, flowing spaces, and furnishings is essential to your comfort. You worked hard collaborating with interior designers to find the right mixture of elements that expresses your unique style and perspective. The shades and blinds you choose should complement the décor, not detract.
The styles and fabrics offered result from consultation with industry-leading stylists, designers, and luxury homeowners like you. The materials are sourced from the finest textile mills, ensuring that your window treatments fit any shape, size, or sense of fashion. Additionally, all models provide years of service while resistant to fades, burns, and discoloration caused by the sun's UV rays.
Natural Light, Managed
The quality and quantity of light entering the home influence your energy levels to improve focus and create an enhanced environment for you and your family. While the benefits of natural light are clear, too much of a good thing can make your rooms feel stuffy and uncomfortably warm, putting you ill at ease and causing your HVAC system to work harder.
You could set timers to manually move shades and blinds into optimal positions, creating the perfect balance of light and protection. But, while running around your house all day is effective, it leaves little time for other pursuits. Instead, an automation system gives you the convenience of a self-regulating home. By combining sensors and time-of-day programming, shades rise and lower as needed for individual rooms or the entire house, keeping you in perfect comfort and saving money.
Elegant Controls
Control your shades' whisper-quiet and smooth operation with intuitive remotes, apps, and integration with a complete ecosystem of premier automation platforms. Unlike the traditional collection of 'wall-acne' switches, these interfaces complement the home, never distracting from the clean architectural lines.
Beauty and Benefits
Motorized shades offer ambiance and energy savings while enhancing your stunning views. So are you ready to transform your home? Call us at (603) 601-1050 or complete our online contact form to start the conversation.
Stay Informed
When you subscribe to the blog, we will send you an e-mail when there are new updates on the site so you wouldn't miss them.